THE PATRIOTS-THE GUILTY WALK FREE LP / CD PUNKRECORDS V13PNX#7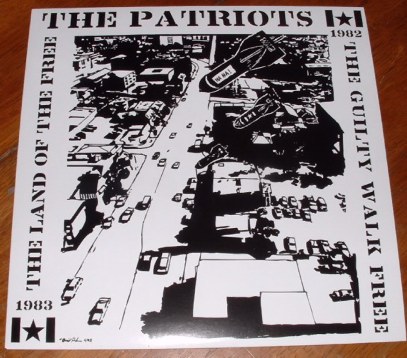 THE PATRIOTS-THE GUILTY WALK FREE LP or CD
To Place Order & Find Shipping Coast ,Request Bill- Email Me: NEKRON425@COMCAST.NET
Song Sample:
The Guilty Walk Free
PUNKRECORDS #7
Format Released on : Vinyl & CD
Insert Type : Booklet
Color Wax : 100 Red Wax (red is sold out) , 200 White Wax, 300 Blue Wax, 500 Black Wax
Recorded in 1982-1983 , this is the same band that released "the land of the free" 7" in 1983 that has been bootlegged on killed by hardcore series. This release contains that 7" + a 10 song demo & another song from a comp. this is there complete discography, 17 tracks in total. Vinyl contains a booklet and insert with write ups from the singer and drummer with the band history that sheds some light on this long lost band.The Patriots We're From West L.A., Played In Hollywood, & went To School With Wasted Youth Uni High School, The Patriots Played With All The Major Hardcore Band Of the Time ,Recorded one 7" in 1983 , Eventualy Breaking Up in 1984 When Guitarest Left The Band To Play In The Punk Movie Suburbia . Hope This Releace Will Shed Some Light On This Long Lost Band, Vinyl Containg Wright Up Of The Band History By The Drumer & Singer.
BACK OF ALBUM: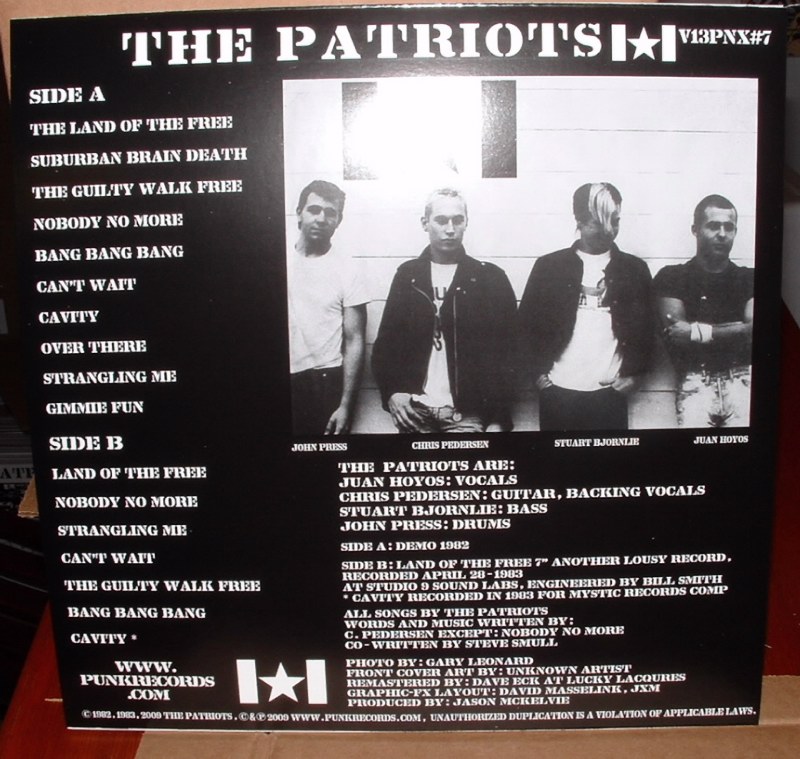 Blue Wax :
White Wax: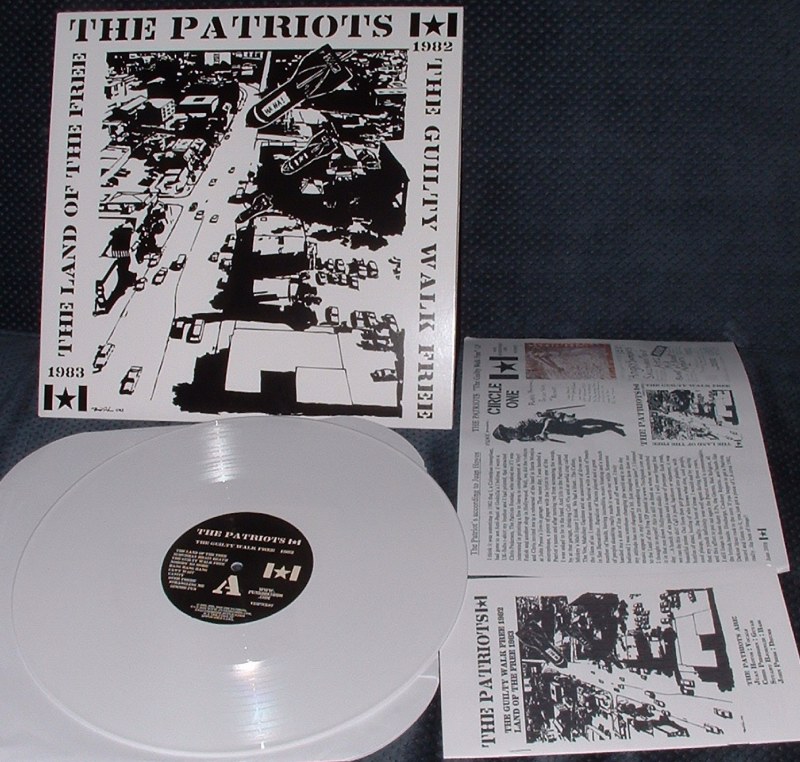 THE CD BELOW: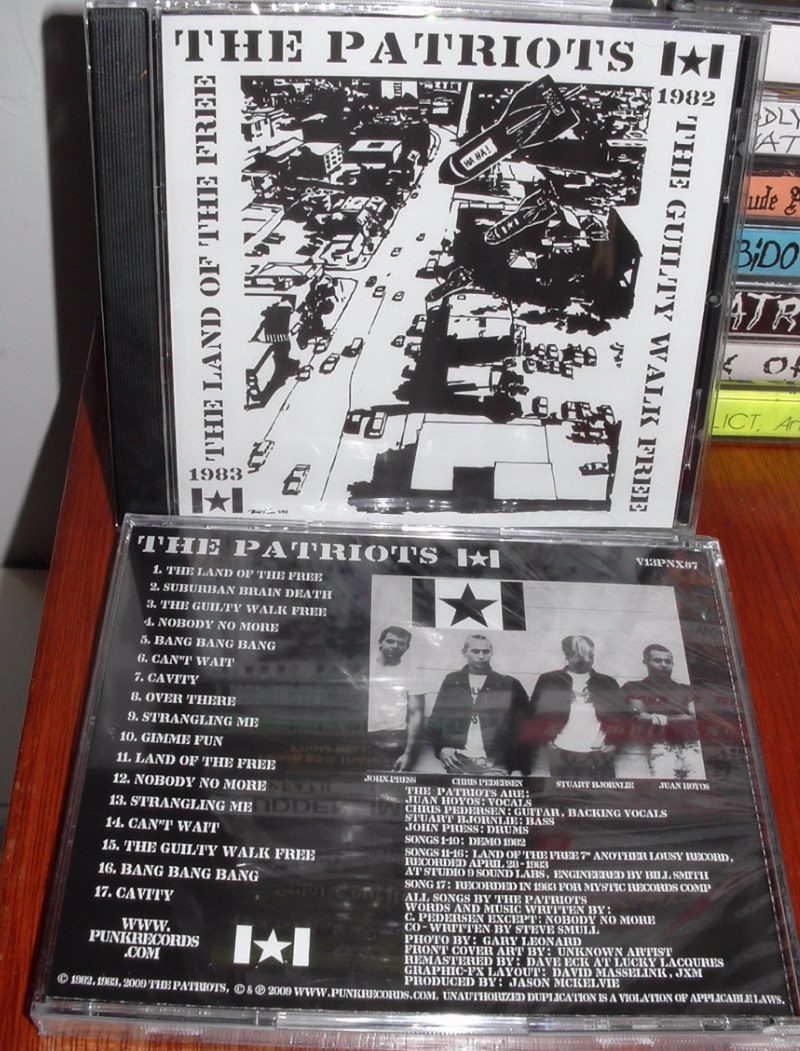 FOR USED AND RARE VINYL GO TO MY OTHER WEB PAGE :