CYCOTIC YOUTH-LP + CD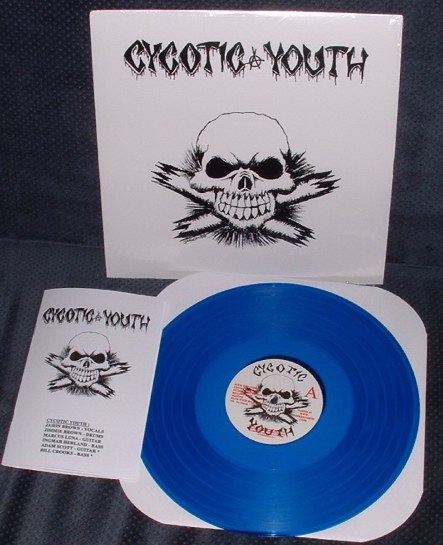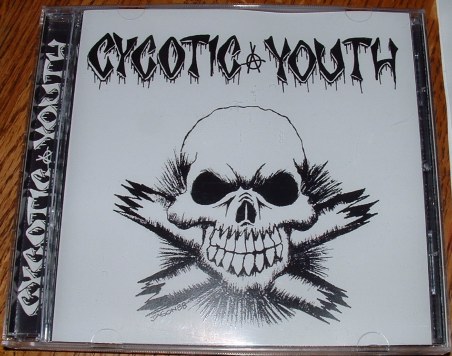 CYCOTIC YOUTH - LP or CD
To Place Order & Find Shipping Coast ,Request Bill- Email Me: NEKRON425@COMCAST.NET
Song Sample:
Religion
PUNKRECORDS #9
Format Released on : Vinyl & CD
Insert Type : Booklet
Color Wax : 500 Black Wax, 500 Blue Wax
Vinyl 15 Songs
CD 23 Songs
the Vinyl Lp is only the 1986 Demo, But the cd contains all 3 of there demos 1985, 1986, 1987. the 1987 has 2 of the 3 founding members of cryptic slaughter in the band . the 1986 demo personally I think is one of the best hardcore demos of the 1980s . sadly the band was never able to make an album when they were still active , after 25 years this is there debut Release . Strongly influenced by the 1st Suicidal Album & Neighborhood Watch in music style. this is true Classic Venice Hardcore Punk Rock , they are actually from the Santa Monica Suicidal Punks. the 1985 & 1987 Demos will Eventualy Be Released on Vinyl soon.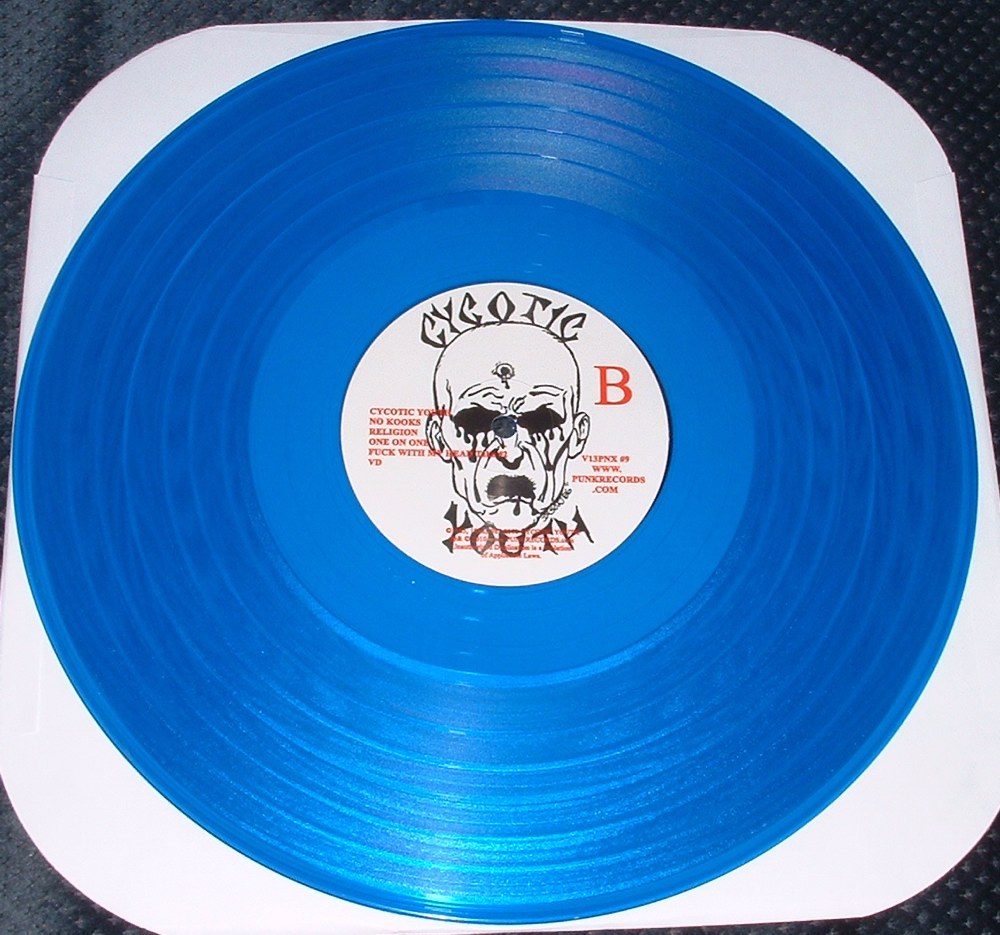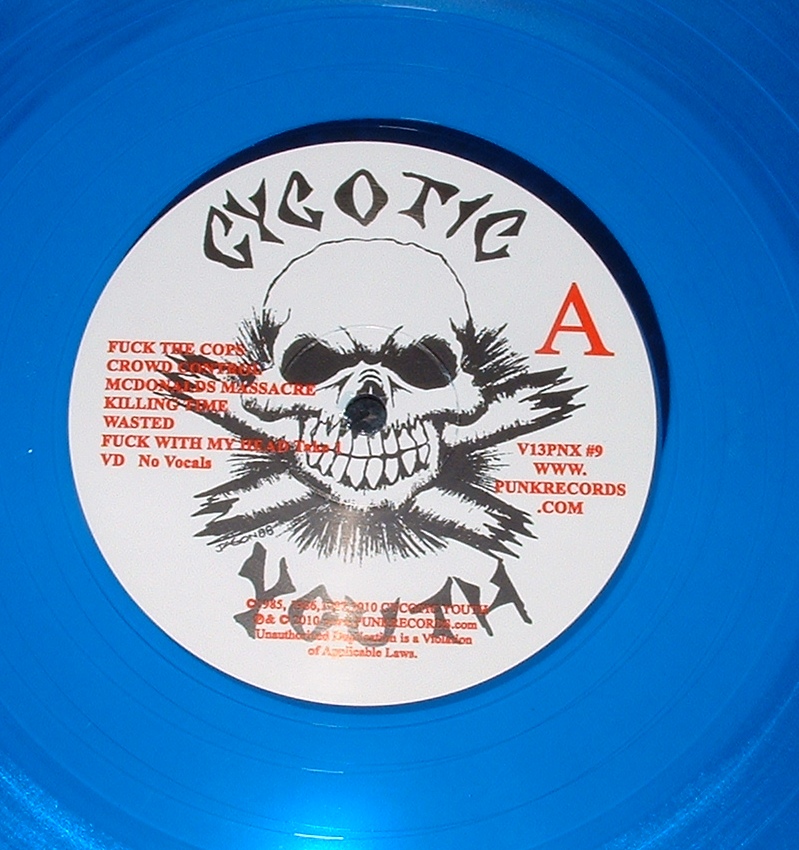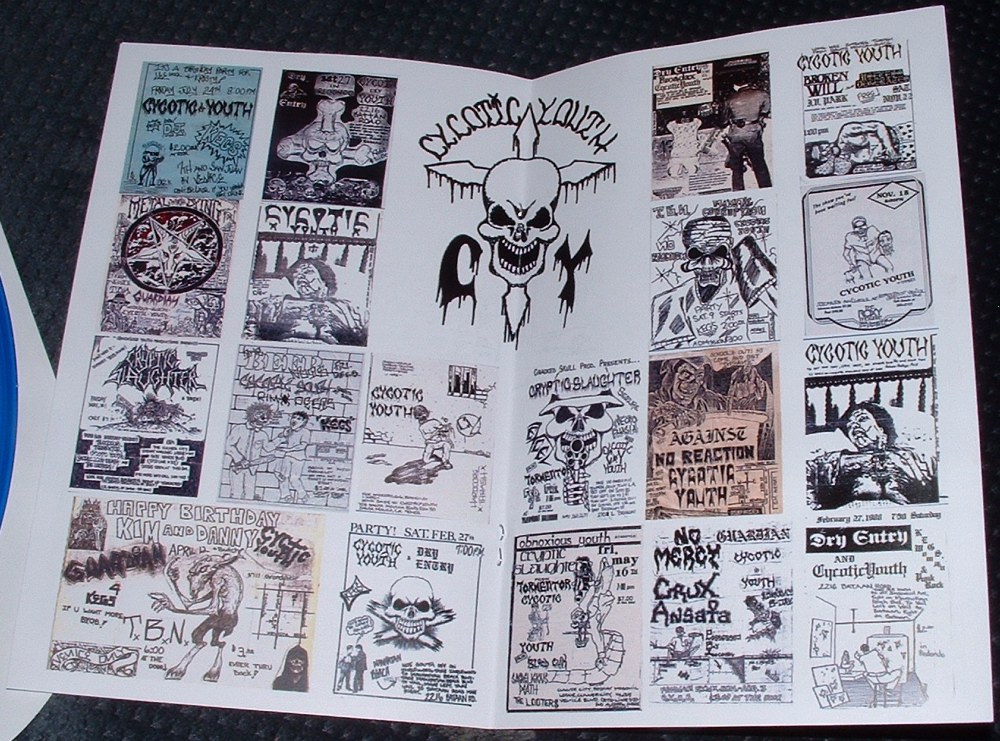 BELOW THE CD
the cd has bonus songs tracks 14-23 these will be released as a 2nd vinyl album in about 6 months. these are the songs that have 2 of the 3 original memners of cryptic slaughter demo session 1987 , along with the 1demo session from 1985.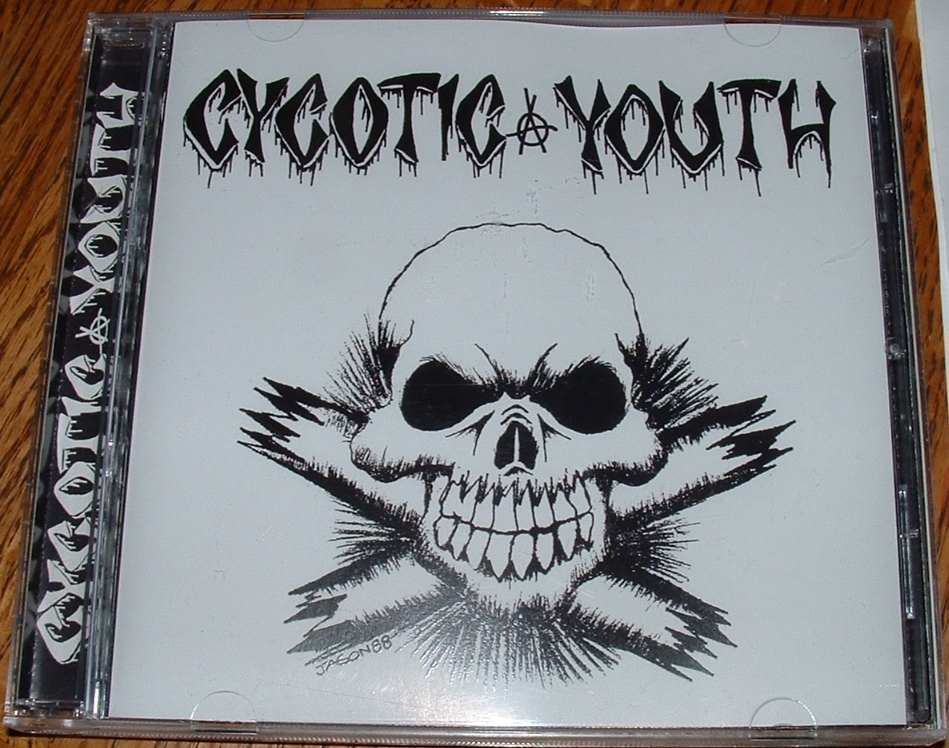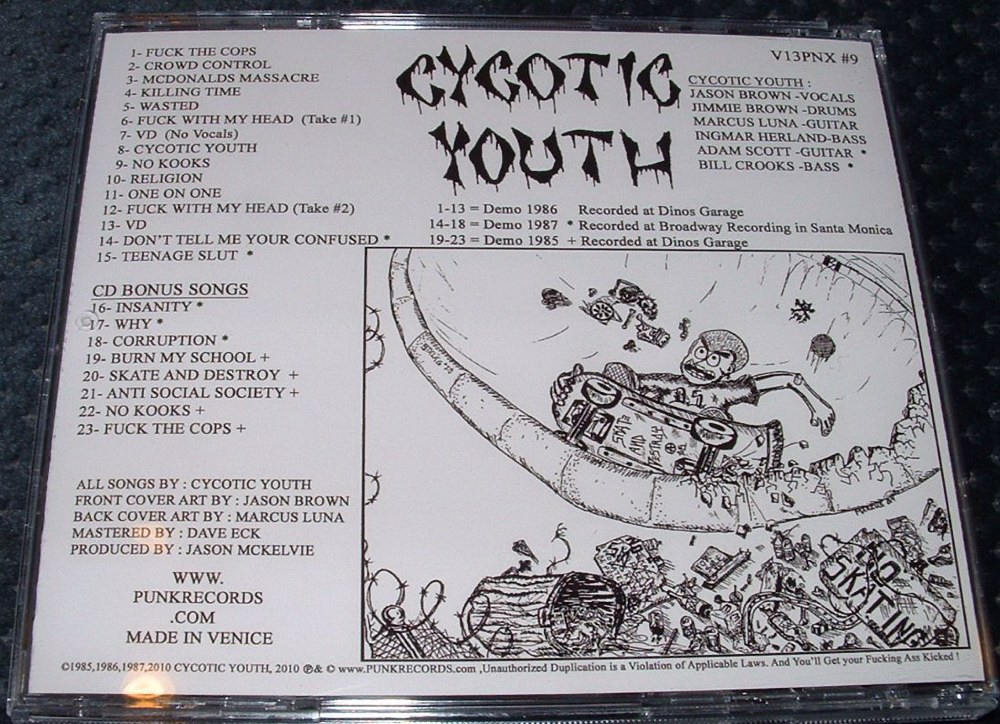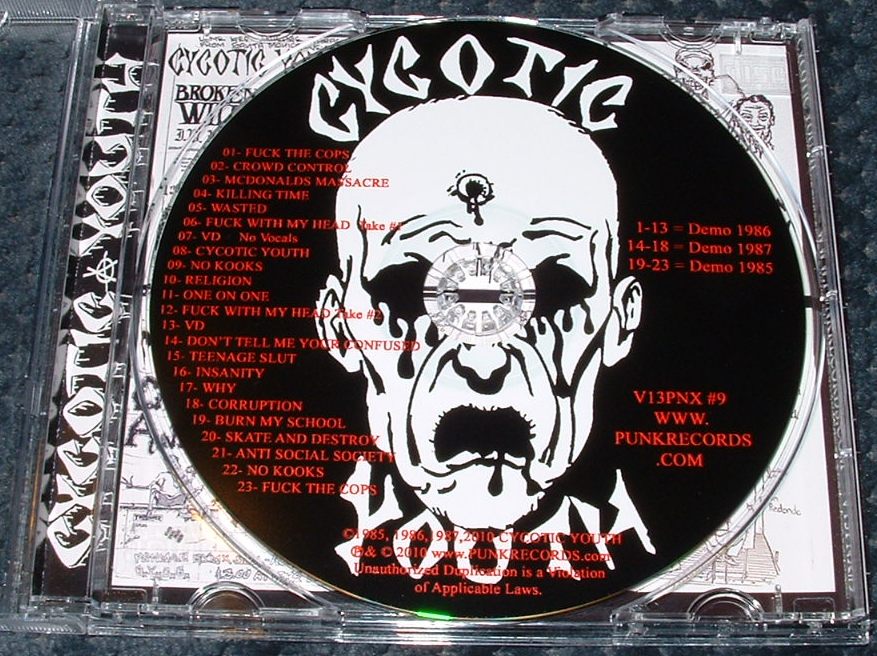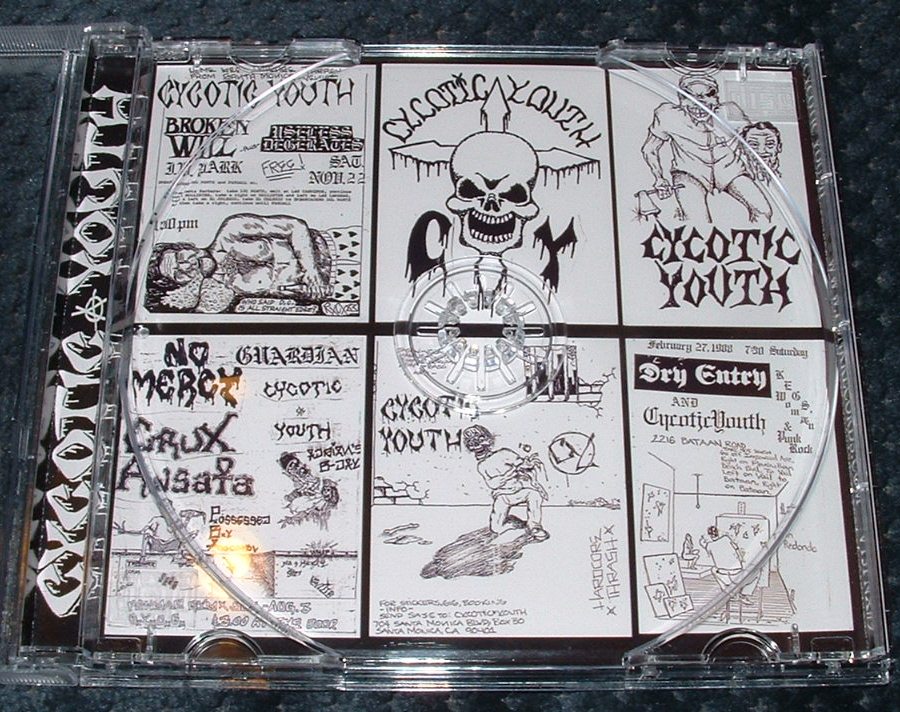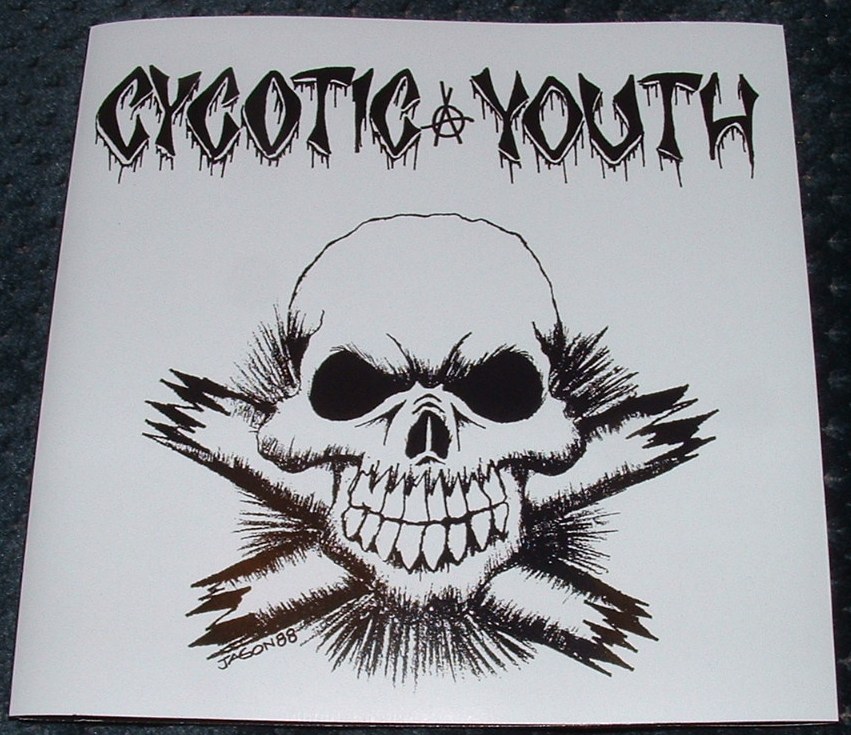 ANOTHER VINYL WILL FOLLOW CONTAINING THE
1985 & 1986 DEMOS TRACKS 14-23 , EATHER LATE 2013 OR EARLY 2014.