SHOWER OF SMEGMA-S.O.S. LP & CD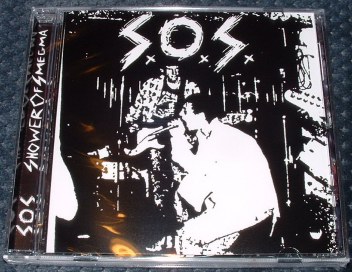 S.O.S.-SHOWER OF SMEGMA LP or CD
To Place Order & Find Shipping Coast ,Request Bill- Email Me: NEKRON425@COMCAST.NET
Song Sample:
Take Me Back
PUNKRECORDS #10
Format Released on : Vinyl & CD
Insert Type : Booklet
Color Wax : Black Wax , Blue Wax
Vinyl 20 Songs
CD 32 Songs
West L.A. Hardcore , Recorded in 1983-1988, 32 Tracks
With a median age of 14, they played the L.A. / Hollywood club circuit in the early '80's with the likes of such great bands as D.R.I., Dr. Know, Entropy, Excel, Stukas Over Bedrock, Justice League, The Beer Nuts, Cycotic Youth, Balance of Terror and Armed Response, Neighborhood Watch. One of the first bands to Crossover Hardcore Punk with the dirge of Sabbath, and not get caught up in cheese-metal. None of them old enough to drive, their parents would drive them to the gigs. Raging, intense, full-throttle punk rock from the early 1980's.
the vinyl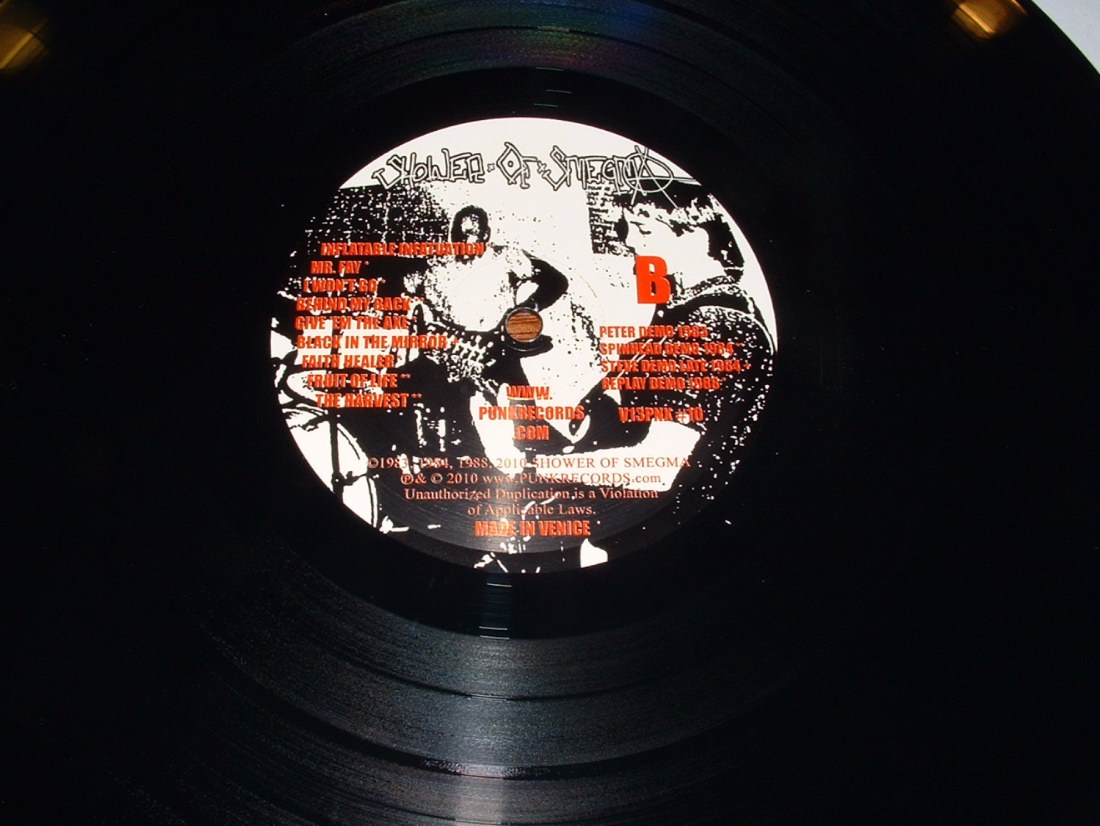 Booklet Insert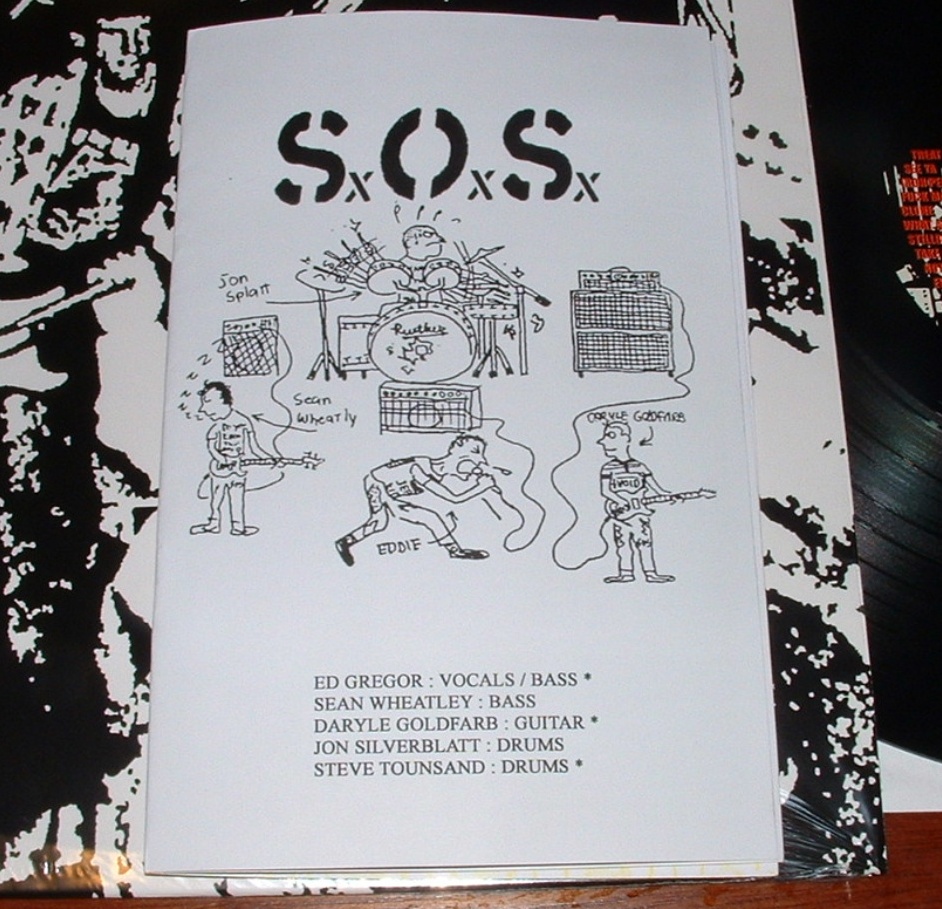 THIS IS THE CD $10 + SHIPPING