GENTLEMEN OF HORROR-OVERHEAD PROJECTOR LP

GENTLEMEN OF HORROR-OVERHEAD PROJECTOR LP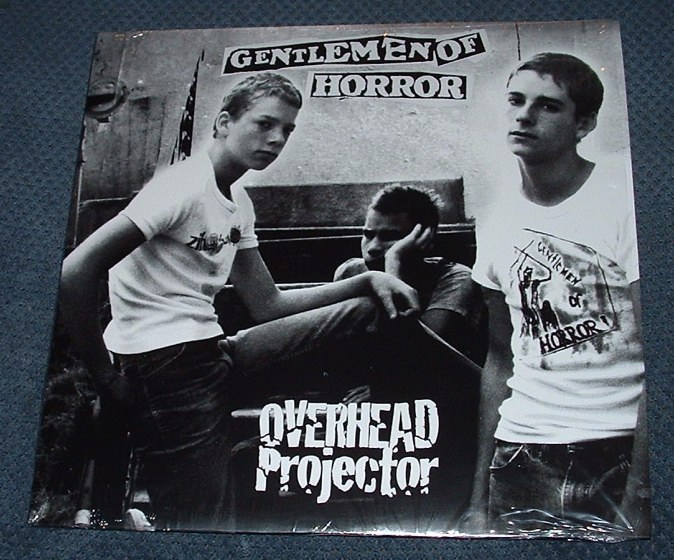 THE GENTLEMEN OF HORROR -Overhead Projector LP & CD
To Place Order & Find Shipping Coast ,Request Bill- Email Me: NEKRON425@GMAIL.COM
Song Sample:
Urban Kill Boy
PUNKRECORDS #14
Format Released on : Vinyl
Insert Type : 11"x 11" Double Sided + Poster
Color Wax : Black Wax 700, Gold Wax 300
Vinyl has 31 songs from 1981-1982 , from there demos and rehearsals , including the songs from the sterling death 7", this release is not another re-issue of the 7" that has already been done twice already, but a full album to stand on its own , the A side is excellent sound Quality and after listening to this many time , its just Amazing ! Now the B side is rehearsal tracks with many critical songs, This rehearsal is what made me want to make this LP, totally raw hardcore punk , when the band recorded the rehearsal they had no idea 30 years later it would be on there LP or they would have tried to make it better sound quality , like there demos. it was never meant to be heard out side the band. anyway like everything I put out , I try to restore it to best possible sound. But the real Gem is the A -Side Amazing Hardcore Punk with quality sound !
BACK OF JACKET:
GOLD WAX SIDE A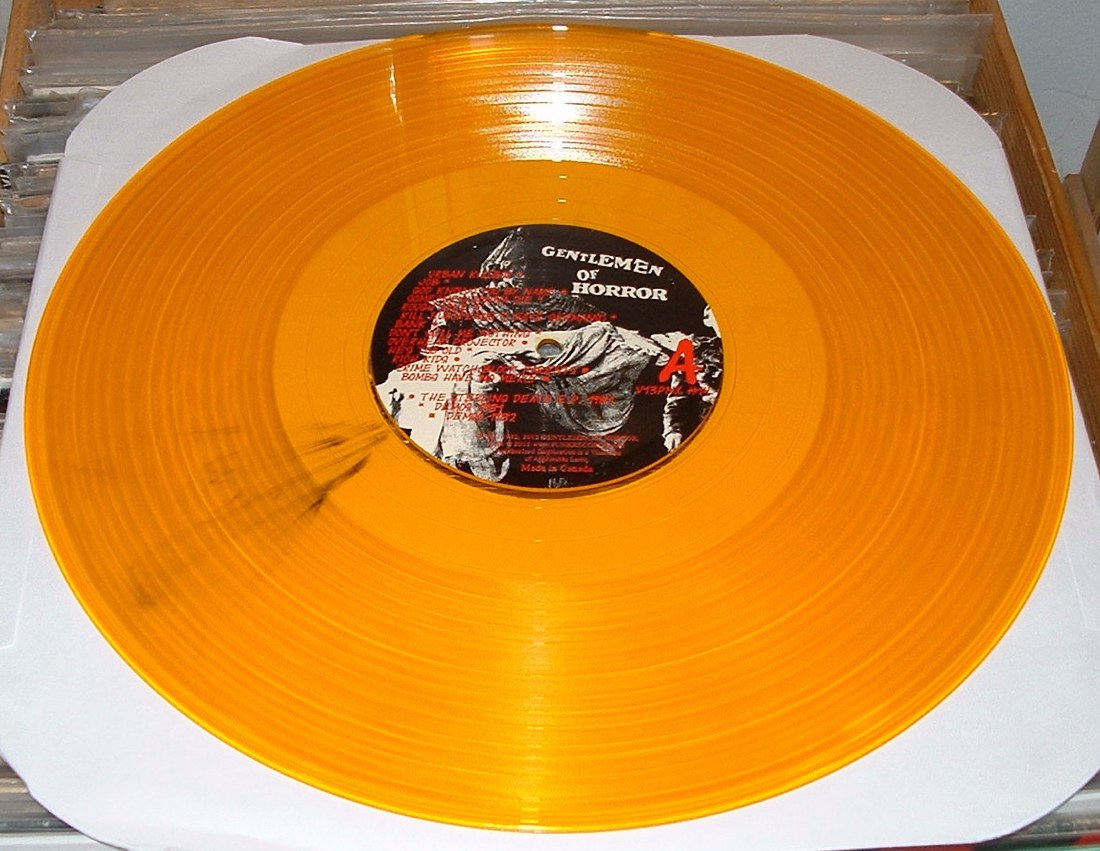 GOLD WAX SIDE B:
INSERT: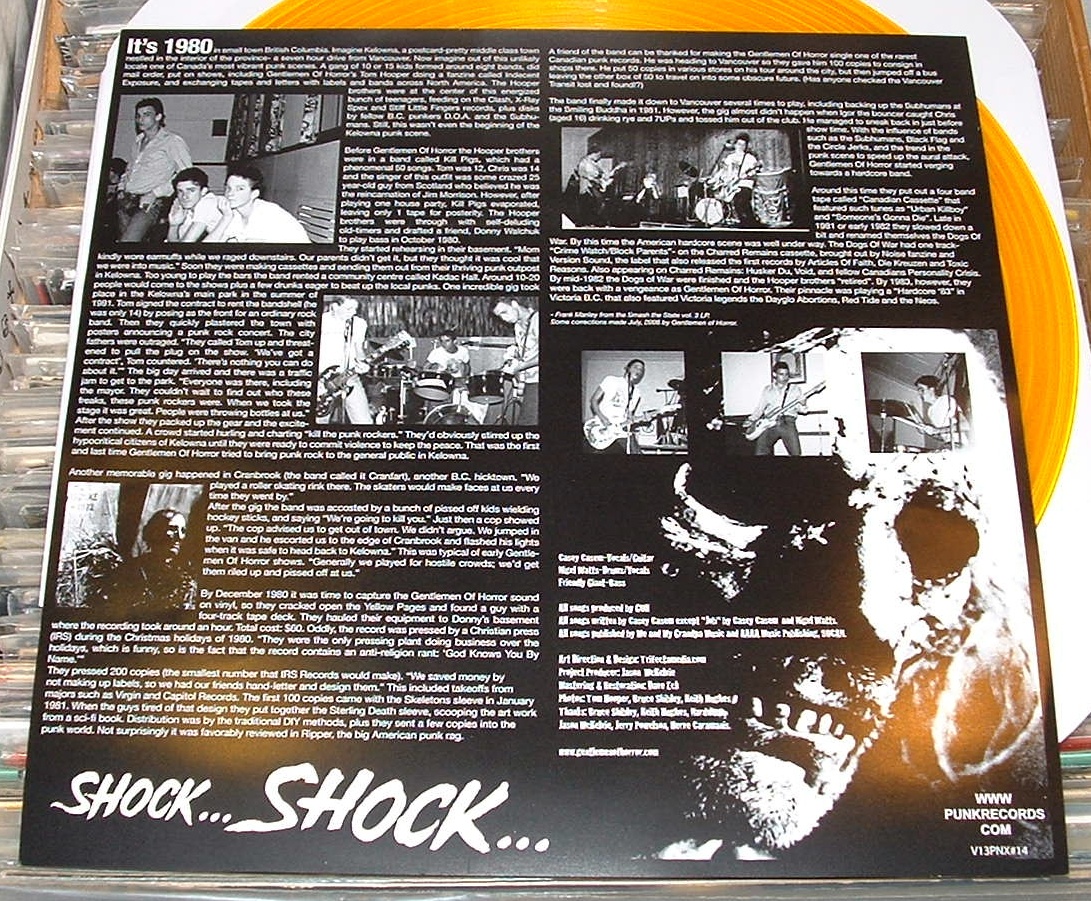 OTHER SIDE OF INSERT:
POSTER INSERT -DUBBLE SIDED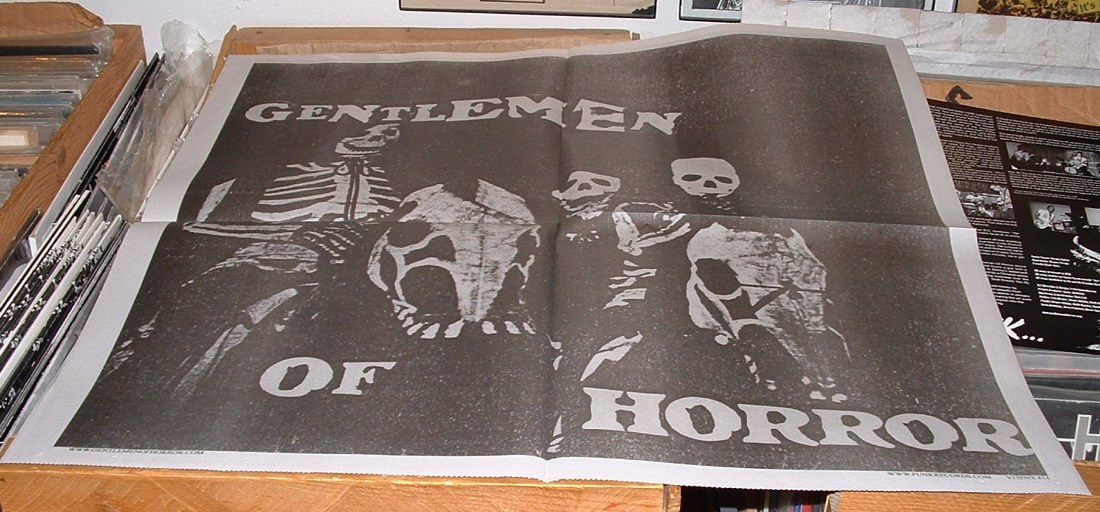 OTHER SIDE OF POSTER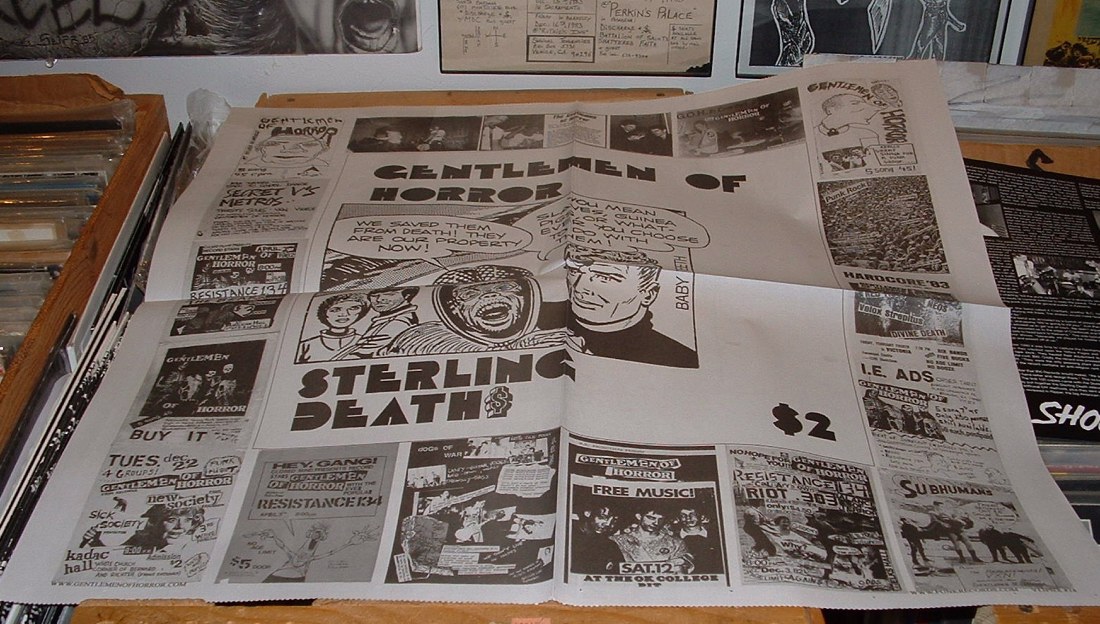 BLACK WAX BELOW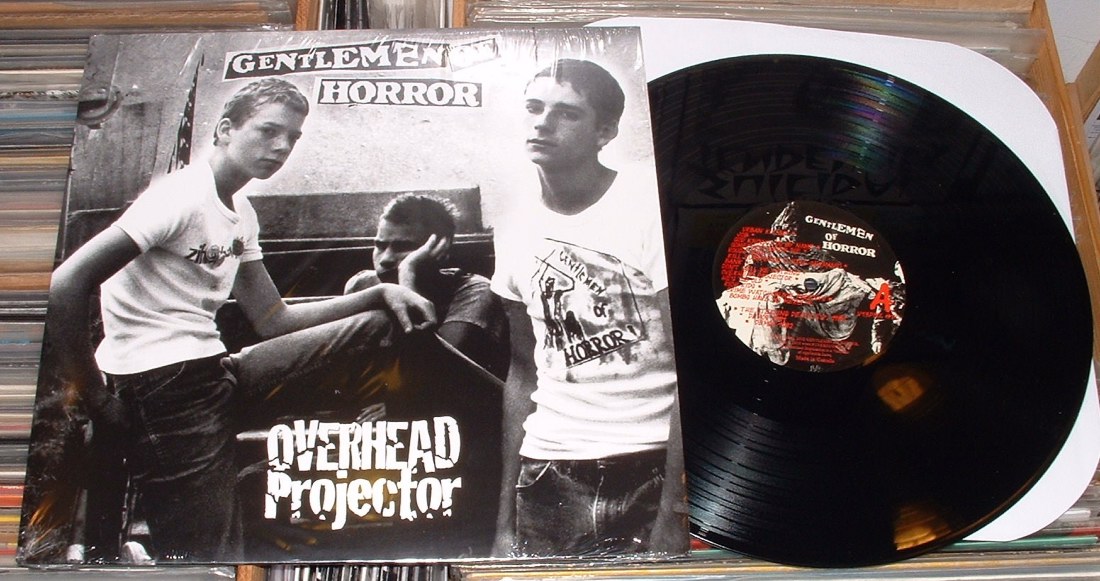 ==============================================================
YOU CAN PRINT THIS IF YOU WANT LYRICS 8-1/2 X 11" PAPER:
=================
TEST PRESSING
GENTLEMEN OF HORROR -Overhead Projector LP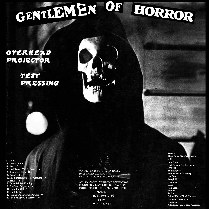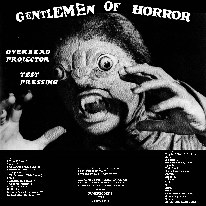 This Test Pressing I Decided To Make 6 Different Sleeves- For You Crazy Collectors, Each Sleeve is Double Sided-So You'll Get 2 of the above images, Thay Are All Hand Numbered on The Inside Of The Jacket.
Some Will Be For Sale By The Band in Canada As Well (unless thay decide to keep them).
I Do Have A List To Keep Track Of What Flip Sides For Each Jackets -Incase You Want Say For Example You Wan Mother With Altered States , or Mother with Phantom.
THE ONES IN RED ARE GONE ,THE ONES IN BLACK YOU CAN ORDER AT $35 + SHIPPING EACH
49 Double Sided Jackets :
Six On One Sleeve -7 sides
Skull Book =16 sides
Mother = 15 sides
Phantom =15 sides
Reptile = 15 sides
Alterd Stated =15 sides
Pleag =15 sides
-------------------------
#1 SIX ON ONE / SLULL BOOK COVER my personal copy
#2 SIX ON ONE / SLULL BOOK COVER in Canada
#3 SIX ON ONE / MOTHER my personal copy
#4 SIX ON ONE / ALTERED STATES in usa
#5 SIX ON ONE / PHANTOM in Europe
#6 SIX ON ONE / PLEAG in usa
#7 SIX ON ONE / REPTILE in Canada
#8 MOTHER / SLULL BOOK COVER in Canada
#9 MOTHER / SLULL BOOK COVER in Canada
#10 MOTHER / SLULL BOOK COVER in uk
#11 MOTHER / SLULL BOOK COVER France
#12 MOTHER / SLULL BOOK COVER
#13 MOTHER / SLULL BOOK COVER
#14 MOTHER / REPTILE in Canada
#15 MOTHER / REPTILE
#16 MOTHER / PLEAG in Canada
#17 MOTHER / PLEAG
#18 MOTHER / ALTERED STATES in usa
#19 MOTHER / ALTERED STATES in Canada
#20 MOTHER / PHANTOM
#21 MOTHER / PHANTOM
#22 PHANTOM / ALTERED STATES
#23 PHANTOM / ALTERED STATES in UK
#24 PHANTOM / ALTERED STATES
#25 PHANTOM / ALTERED STATES
#26 PHANTOM / ALTERED STATES
#27 PHANTOM / ALTERED STATES in Canada
#28 PHANTOM / SLULL BOOK COVER in Canada
#29 PHANTOM / SLULL BOOK COVER in Canada
#30 PHANTOM / PLEAG in Canada
#31 PHANTOM / PLEAG
#32 PHANTOM / REPTILE in usa
#33 PHANTOM / REPTILE in Canada
#34 REPTILE / SLULL BOOK COVER in Canada
#35 REPTILE / SLULL BOOK COVER in Germany
#36 REPTILE / ALTERED STATES
#37 REPTILE / ALTERED STATES in Canada
#38 REPTILE / PLEAG in Canada
#39 REPTILE / PLEAG in Canada
#40 REPTILE / PLEAG
#41 REPTILE / PLEAG
#42 REPTILE / PLEAG
#43 REPTILE / PLEAG
#44 ALTERED STATES / SLULL BOOK COVER
#45 ALTERED STATES / SLULL BOOK COVER in Canada
#46 ALTERED STATES / PLEAG in Canada
#47 ALTERED STATES / PLEAG
#48 PLEAG / SLULL BOOK COVER in Canada
#49 PLEAG / SLULL BOOK COVER in usa