LAST ROUND UP-LP punkrecords #4

LAST ROUND UP LP
To Place Order & Find Shipping Coast ,Request Bill- Email Me: NEKRON425@COMCAST.NET
Song Sample:
Billions For Destruction
PUNKRECORDS #4
Format Released on : Vinyl
Insert Type : Large Dubble Sided Insert
Color Wax : Black Wax, Green Wax
1600 Made Black Vinyl
150 on Green Wax:100 of the Green Wax Have a Poster Sleeve thats Hand Numbered.(other 50 were mixed with the standard press)
9 test pressings made.
Infamous Hardcore punks Release Their Album , Featuring Their Two Demo Tapes From 1988 & 1991 . Mastered For Best Possible Sound Quality. And a Studio Set From 2007 Just For This Release ! LRU Still Plays From Time To Time.
1600 Made Black Wax 2 Sided insert .
Hardcore Punk Rock from Notorious Drunks from East L.A. i first meet this band in 1986 or 87 ,when thay played a gig with another friends band i think it was no mercy . anyways shortly after that we're were going to east la to party with them and watch the practice out of mikes gurage .thay need a new drummer , and my friend "ray rios" (he also played drums for no reaction) joined the band. last round up still plays from time to time , this releace will have there 2 early demos from 88 and 91 +a studio set from 2007 .
100 have a poster sleeve with art by Cyler Spyder from Australia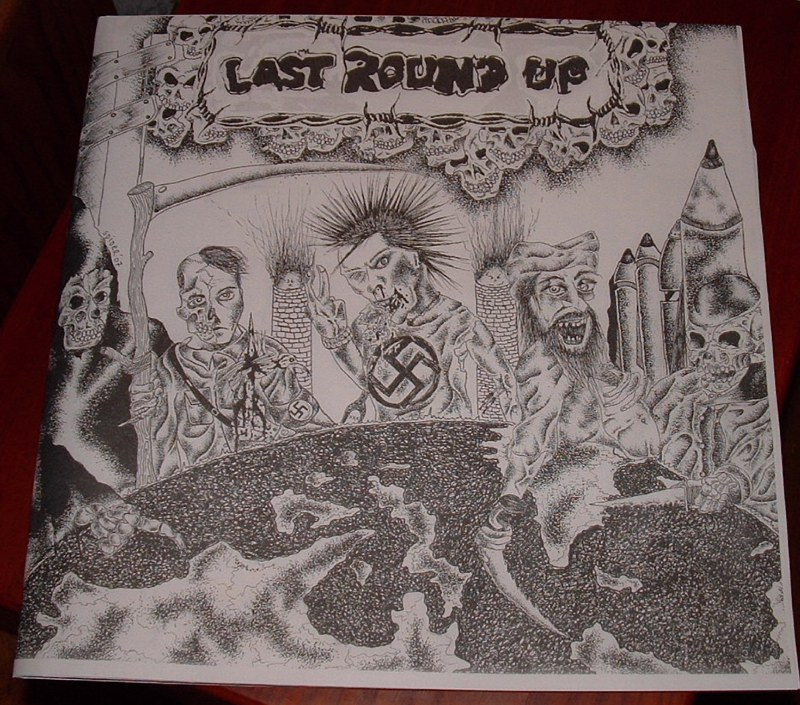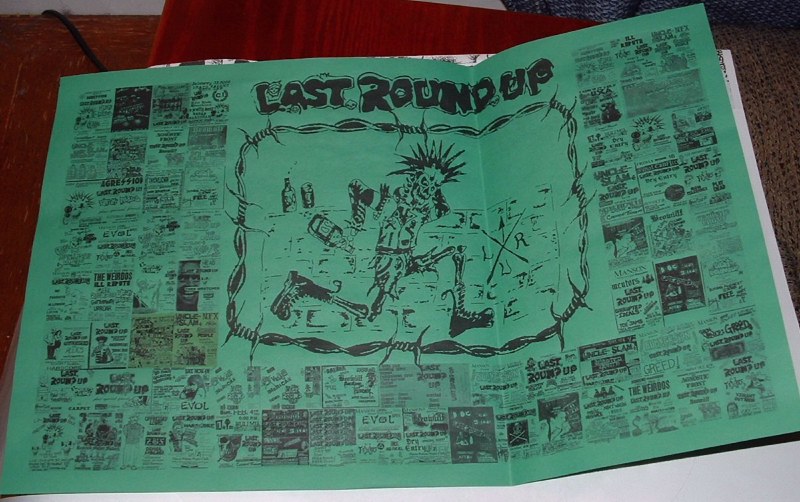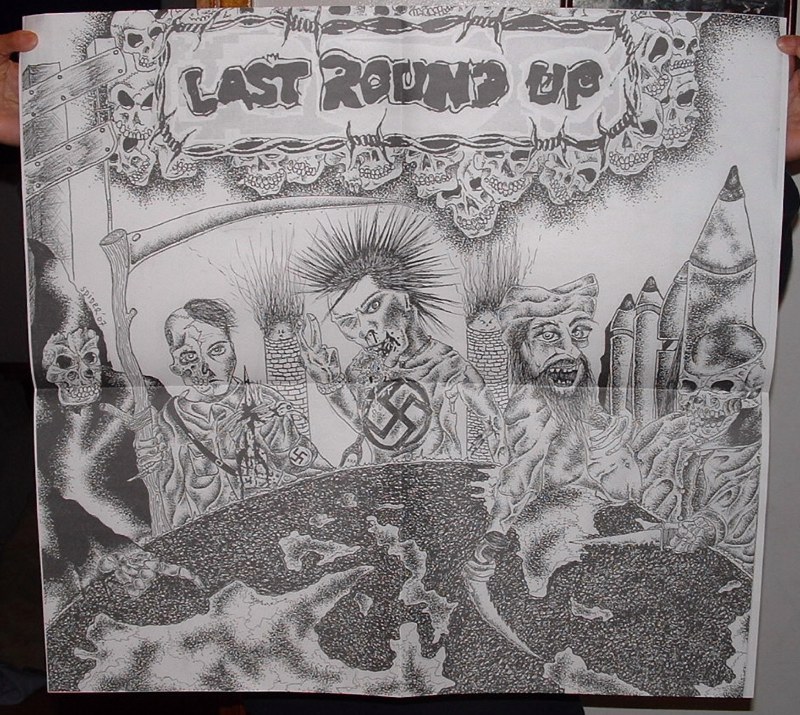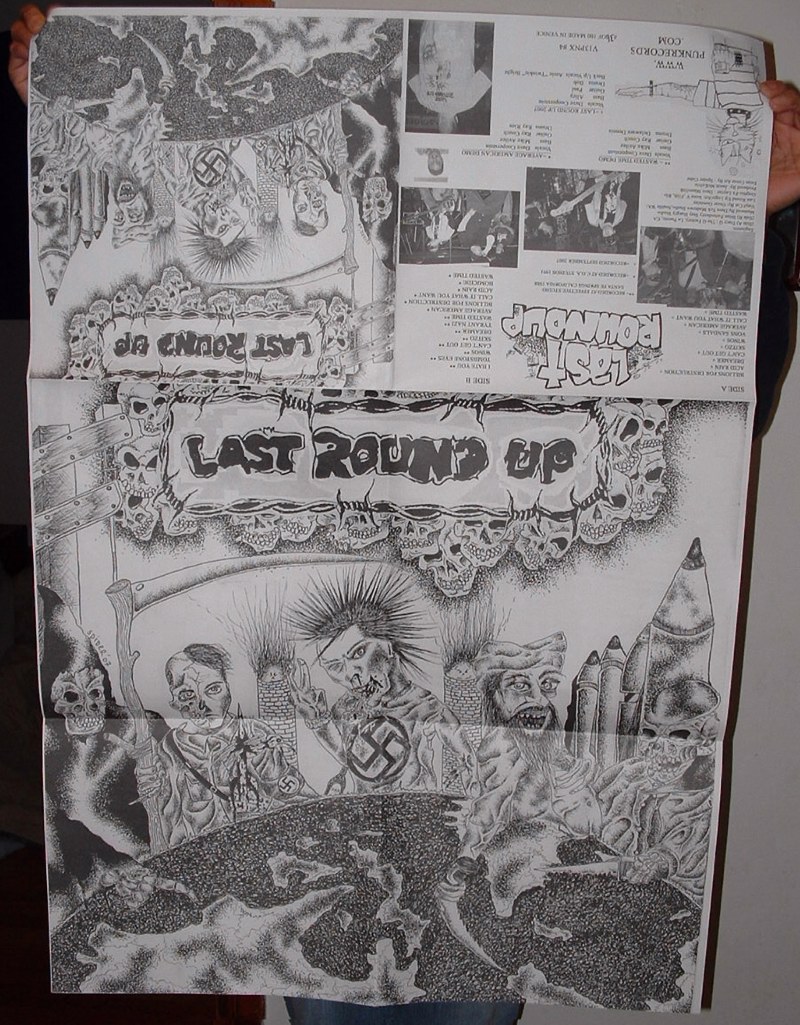 PUNKRECORDS #4
FOR USED AND RARE VINYL GO TO MY OTHER WEB PAGE :