WANTED

WANTED : Originals Only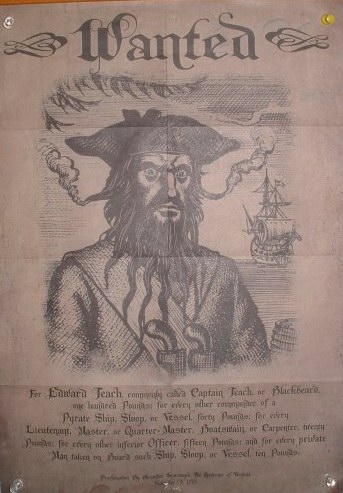 * Most Wanted ORIGINALS ONLY !!!!!!!

BAD BRAINS-PAY TO CUM 7" WITH SLEEVE & INSERT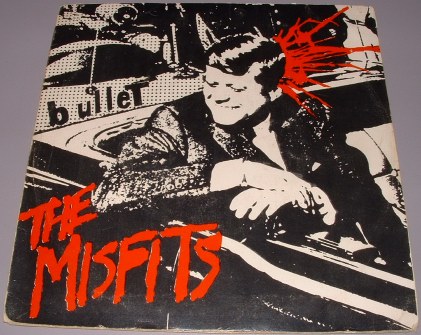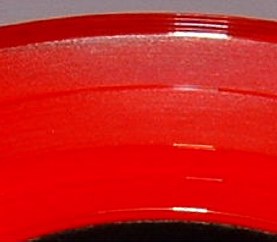 MISFITS-BULLET 7" RED WAX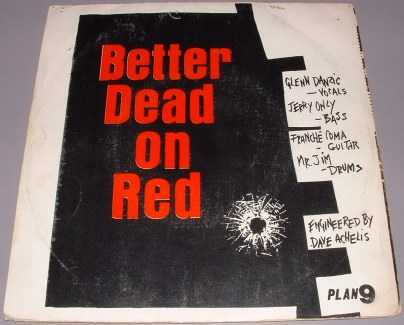 NECROS-IQ32 7" SKATE PARK SLEEVE.


RATTUS-KHOMEINI ROCK / MUOTIPUNK 7' 1980 HILIPILI RECORDS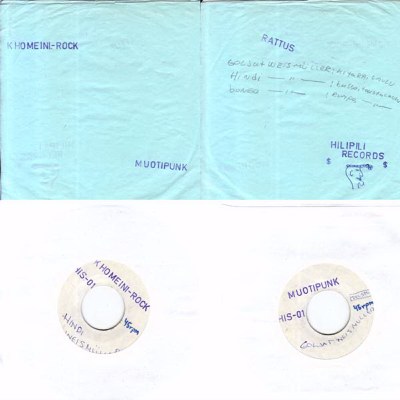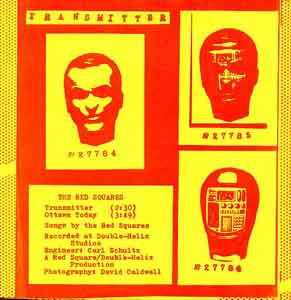 RED SQUARES-OTTAWA TODAY / TRANSMITTER 7" 1978 double helix #ccl45-520 "Lighter Sleeve"

ROTTERS-DISCO QUEEN 7" Golden Sleeve

Also Wanted


ABSENTEES-TRYIN TO MESS WITH ME 7" 1981 UG RECORDS


AUTHORITIES-SOUNDTRACK FOR TROUBLE 7'


BRÜLBÅJZ: Dödens Apostlar 7' with INSERT needed & NO WRIGHTING ON SLEEVE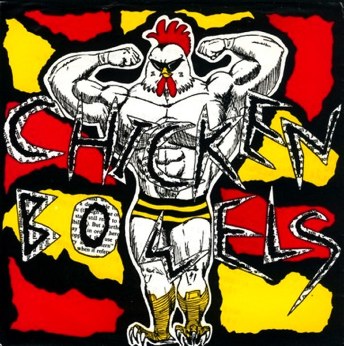 CHICKEN BOWELS - KEEP OUR FIRE BURNING 7" 1987 #006E

LAST RIGHTS-CHUNKS 7" WITH HITLER SLEEVE.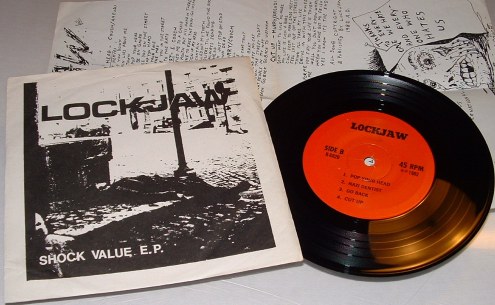 LOCKJAW-SHOCK VALUE 7" WITH INSERT

MAJOR ACCIDENT-WARBOOTS 7" 1980 Massacred Melodys Records #mame 10001+sleeve if possable

*MACC LADS-ONE GALLON DEMO EP (cassett tape) 1982 (re-issued: MC HH2 1988)

*MACC LADS-MINGE PIES & MISTLETOE (cassett tape) 1983 (re-issued: MC HH4 1989)

MISFITS-3 HITS FROM HELL 7" with gray lables


NEGATIVE APPROACH-CAN'T TELL NO ONE 7' TOUCH & GO ,WITH INSERT (black lettering on white lables)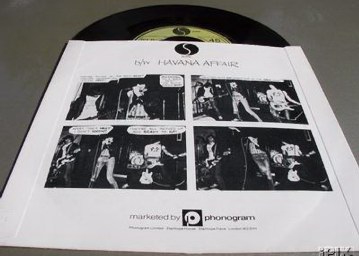 RAMONES-Blizkrieg Bop / Havana Affair 7' 1976 uk With Sleeve

SADO NATION-I'M TROUBLE 7" 1980 TRAP RECORDS


SKITSLICKERS-GBG 1982 7"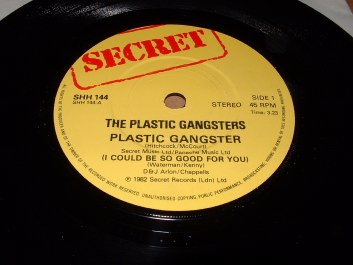 the PLASTIC GANGSTER-RETSGNAG CITSALP 7" 1982/1983 SECRET RECORDS #SHH144

VILE-LP original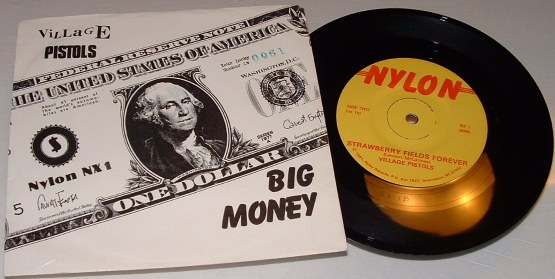 VILAGE PISTOLS-BIG MONEY 7"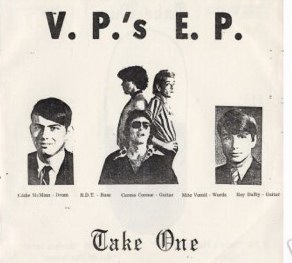 VOMIT PIGS-TAKE ONE 7"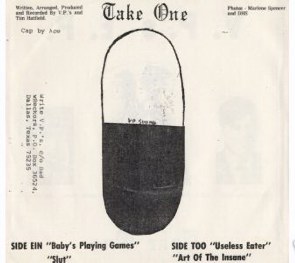 ZERO BOYS-LIVING IN THE 80's .even a beat copie with a sleeve. or Just the Sleeve !

TEST PRESSINGS WANTED:

MINOR THREAT-OUT OF STEP LP TEST PRESSING for the 2nd pressing that came with Silk screaned sleeve.

*NECROS-IQ32 7' TEST PRESSING

*IRON CROSS-HATED & PROUD 7' TEST PRESSING

*DILS-YOUR NOT BLANK 7' TEST PRESSING

*RUDIMENTARY PENI-POPE ADRIAN..LP TEST PRESSING

*RUDIMENTARY PENI-1st 7' TEST PRESS

*RUDIMENTARY PENI-DEATH CHURCH LP TEST PRESSINGS (any test presses,or original art or prints)

+other test pressings of great records let me know what you have.

POSTERS / FLYERS WANTED or any other cool posters you may have let me know:

ADOLESENTS-1st LP PROMO POSTER

CHAOTIC DISCHORD-FUCK THE WORLD PROMO

DICKIES-DAWN OF THE DICKIES PROMO

MAU MAUS -FACTS OF WAR PROMO

MISFITS-3 HITS FROM HELL PROMO

*ZERO BOYS-VICIOUS CIRCLE PROMO

*NICK BLINKO-ORIGINAL PAINTINGS OR PRINTS .

*Any other original promo posters or flyers from the late 70's or early to mid 80's just let me know what you have.

*DEMO TAPES WANTED or video's(with Good Sound Quality if possable! i can offer you credit for tape or cdr) :

ANTI POSORERNA-(Sweden) DEMO (anything)

BATTERED YOUTH - (USA),DEMO TAPE

*DRI-1st DEMO TAPE & EARLY LIVE

GHOST DANCE-(USA,berkeley california)DEMO TAPE

ILL WILL - (USA,california) DEMO TAPE

LENNONBURGER-(USA,san francisco)DEMO TAPE

*NEIGHBORHOOD WATCH-DEMO & LIVE TAPES

*NO MERCY-LIVE / REH

OUTLAWZ -(UK?),DEMO TAPE

*SUICIDAL TENDENCIES-"INSTUTIONALIZED" DEMO ( with coke & not pepsi) or any early rehersal tapes or live tapes 81-87)

PUNK MAGS WANTED:

RIPPER : ISSUES # 1, 2

TEEN ANGLES(lowrider art mag): issues 1-50. let me know what you have.

VIDEOS (live):

BGK-ANYTHING

BEOWULF-ANYTHING

BEASTIE BOYS- ANYTHING WHEN THAY WERE A PUNK BAND

CYCOTIC YOUTH-ANYTHING

CHAOTIC DISCHORD-ANYTHING

DISCHARGE- EARLY GIGS FROM 77-82 or reunion gig 2003 with rat .

FEEDERS-ANYTHING

THE FIX-ANYTHING

KRAUT-ANYTHING

LEWD- ANYTHING

NO MERCY-ANY THING

NEIGBHORHOOD WATCH-ANYTHING

NEGATIVE FX-ANYTHING

NIP DRIVERS-ANYTHING

PLUGZ-ANYTHING

*RUDIMENTARY PENI-ANY THING

SOCIAL UNREST-ANY THING EARLY 81-86

STAINS (L.A. OR TX)

STUPIDS-EARLY GIGS FROM THE 80's

STUKAS OVER BEDROCK-ANY GIGS

SOA-ANYTHING

SUICIDAL TENDENCIES-LIVE GIGS WITH IN THE YEARS OF 1981-1987

TEEN IDLES-ANYTHING (DC BAND)

VANDALS-with original line up (with singer:"Stevo" in band)

WHITE PRIDE-ANYTHING ON VIDEO OR LIVE TAPES

THE YOUNG AND THE USELESS-anything

*LIVE VIDEOS FROM THE "BALBOA THEATER" IN L.A. CALIF.